When you get a smile,
We give a smile!
That means every time you treat yourself to a GLOing smile, you become our partner in giving the life changing gift of a happy, healthy smile to someone who doesn't otherwise have access to dental care.
We donate 5% of profits to provide free dental care to those in need through the GLO Good Foundation.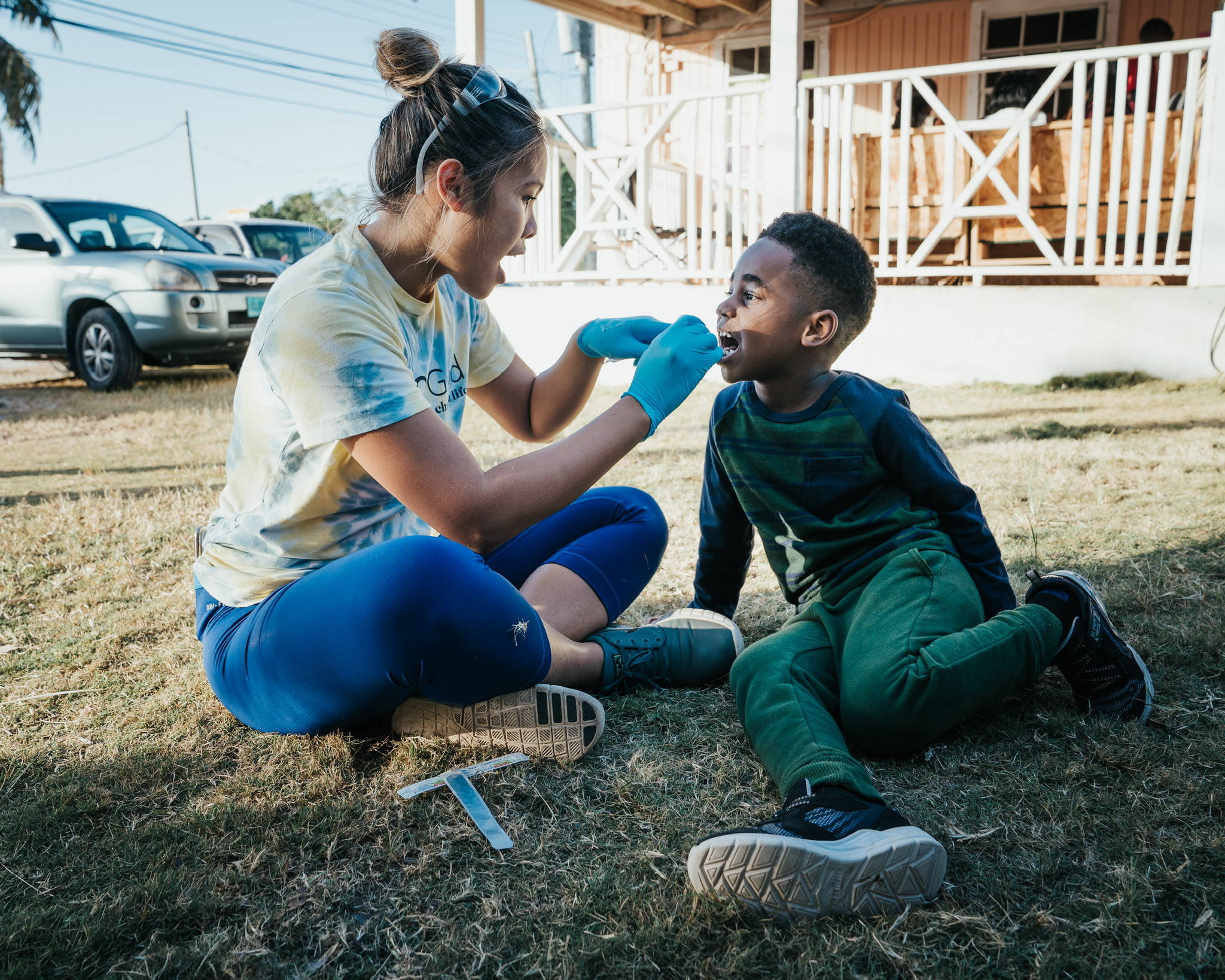 4,000+ Smiles
and Counting!
The GLO Good Mission is simple - to enable more people to smile.
By providing free dental care to those who need it most, GLO Good transforms lives and spreads hope. GLO Good missions focus on providing dental services and education to communities in need and take place in the US and around the world.
Founded by philanthropic entrepreneurs Dr. Jonathan B. Levine and Stacey Levine, GLO Good sends fully equipped teams of dental professionals to communities in need to provide free oral health care, tools, and education. GLO Good has recently completed missions in Rwanda, United States, and Eleuthera, Bahamas.
Did you know that 60-90% of school children globally have dental cavities; 50% of American adults over the age of 35 have periodontal disease; 85 million Americans lack oral health coverage? GLO Good is committed to reversing these trends and giving the gift of lasting oral health to those who don't otherwise have access to care.
"The GLO Good mission is simple - to empower more people with healthy, confident smiles. The ability to smile freely and without pain or shame is an inalienable right. It means the ability to eat and chew, to laugh, to sing, and to connect with others. Everyone deserves a healthy and confident smile. At GLO Good, we are committed to enabling more people to share their smiles with the world."

Stacey Levine, Co-Founder
Best Dental Charity Organizations
Purchase And Give To Charity