Best Teeth Whitening Method
Light And Heat Whitening For Teeth
If you are looking for a way to whiten your teeth at home, you've probably discovered that there are lot of different over-the-counter tooth whitening systems to choose from. It can be confusing trying to decide if whitening strips, whitening trays or gels are the best option for you.
When it comes to getting professional teeth whitening best results at home, finding the right product is essential. That's when using either the GLO Brilliant or GLO Lit device to get whiter teeth is in your best interest.
What Sets These Whitening Devices Apart?
On the surface, the GLO Brilliant and GLO Lit teeth whitening devices may look like other teeth whitening systems on the market, but they aren't. There are a few things that set these whitening products apart, including the fact that they were developed by a practicing dentist. His education and professional insight ensure that you get a device that actually works. It can even be used by people who have sensitive teeth!
The other thing that sets these tooth whitening systems apart from other teeth whitening treatments is the gentle warming heat that accompanies the advanced blue LED teeth whitening light. This heat is what helps your teeth become as white as possible in a lot less time by accelerating our patented Hydrogen Peroxide whitening gel. Similar to how bleaching works on your hair, heat accelerates the chemical process when you are whitening your teeth. This also allows our devices to have a shorter time in your mouth, reducing sensitivity for your teeth. 
Does Teeth Whitening Gel Work Without the Light?
When you buy the GLO Brilliant or the GLO Lit teeth whitening products, the foundational element of the systems that whiten your teeth are the GLO Vials. These are filled with teeth whitening agents that are applied directly to the surface of your teeth. This whitener is so effective, it can work without using the LED light and heat. However, if you are looking to speed up the whitening process, then using heat is the way you want to go. It can reduce the period of time it takes to whiten your teeth by half.
Of course, using the GLO Vials in addition to the heat system can also speed up the process. If you are on the go and eat or drink something, including red wine, that might stain your teeth, then applying the gel right afterwards will remove the stains and reduce the chances of the stain setting. They are also helpful when it comes to touch-ups or if you want to do some office whitening to ensure your teeth are as brilliant and bright as possible.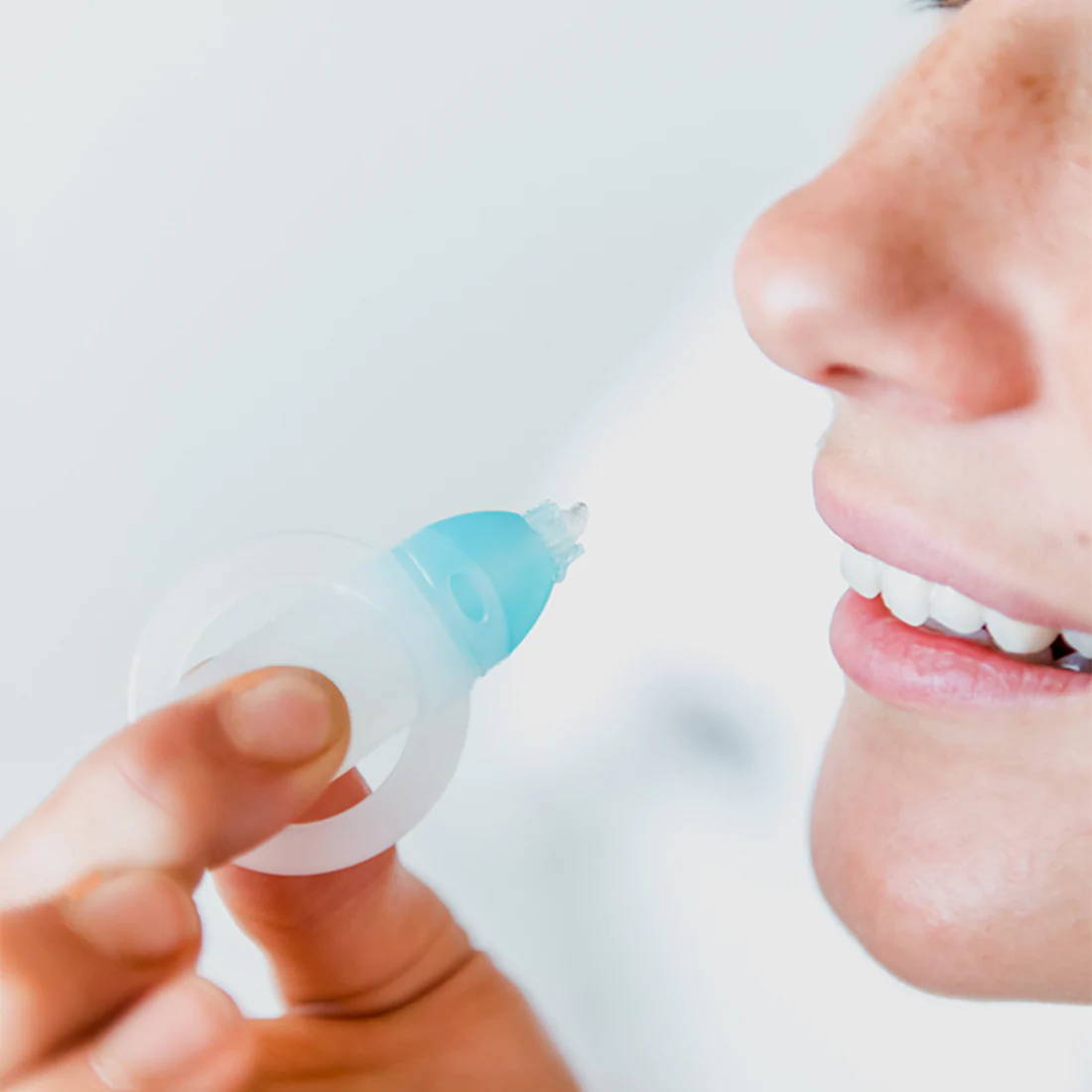 How Long Does it Take to Whiten Your Teeth with a GLO Device?
The great thing about using either the GLO Brilliant or GLO Lit devices is you get to choose how soon you want to see results. If you want to see results as soon as possible, then you will use the whitening gel and the LED heating device four times a day for five days. If you have a little more time on your hands, then you can stretch the whitening time to seven days by using the LED heating device three times a day.
No matter which option you choose, you only have to wear the blue light and heating device for eight minutes per treatment. That's hardly any time at all! Within a week or less, you'll notice that your teeth are more dazzling than you imagined.
Should you decide to just use the GLO Vials alone, without the heat acceleration, you'll still be able to whiten your teeth. It will just take a little bit longer to achieve the results you want to see. Your teeth will still get whiter with each application, but it can take up to two weeks to start seeing a more significant color change. Using the whitening gel is a great option if you are on a budget but still want to use safe home teeth whitening ingredients that actually work.
Finding the Right Teeth Whitening Kit
Whether you choose the GLO Brilliant or the GLO Lit, or even if you just use the GLO Vials, you can expect to get professional whitening results in your home. They all contain an active ingredient and bleaching agents that will make your teeth sparkle and shine. Deciding which system will work the best will depend on your personal needs.
Both of these systems come with the patented heat and blue LED light acceleration technology that is unique to GLO. That means that no matter which one you pick, you'll see a whitening effect within a week when used properly. The differences between the two home whitening systems include the following:
This comes with 10 GLO Vials and a premium travel case. Whether you are on vacation, commuting to the office or in the office, you'll be able to whiten your teeth quickly and easily when you buy this product. It's also easy and convenient to use at home.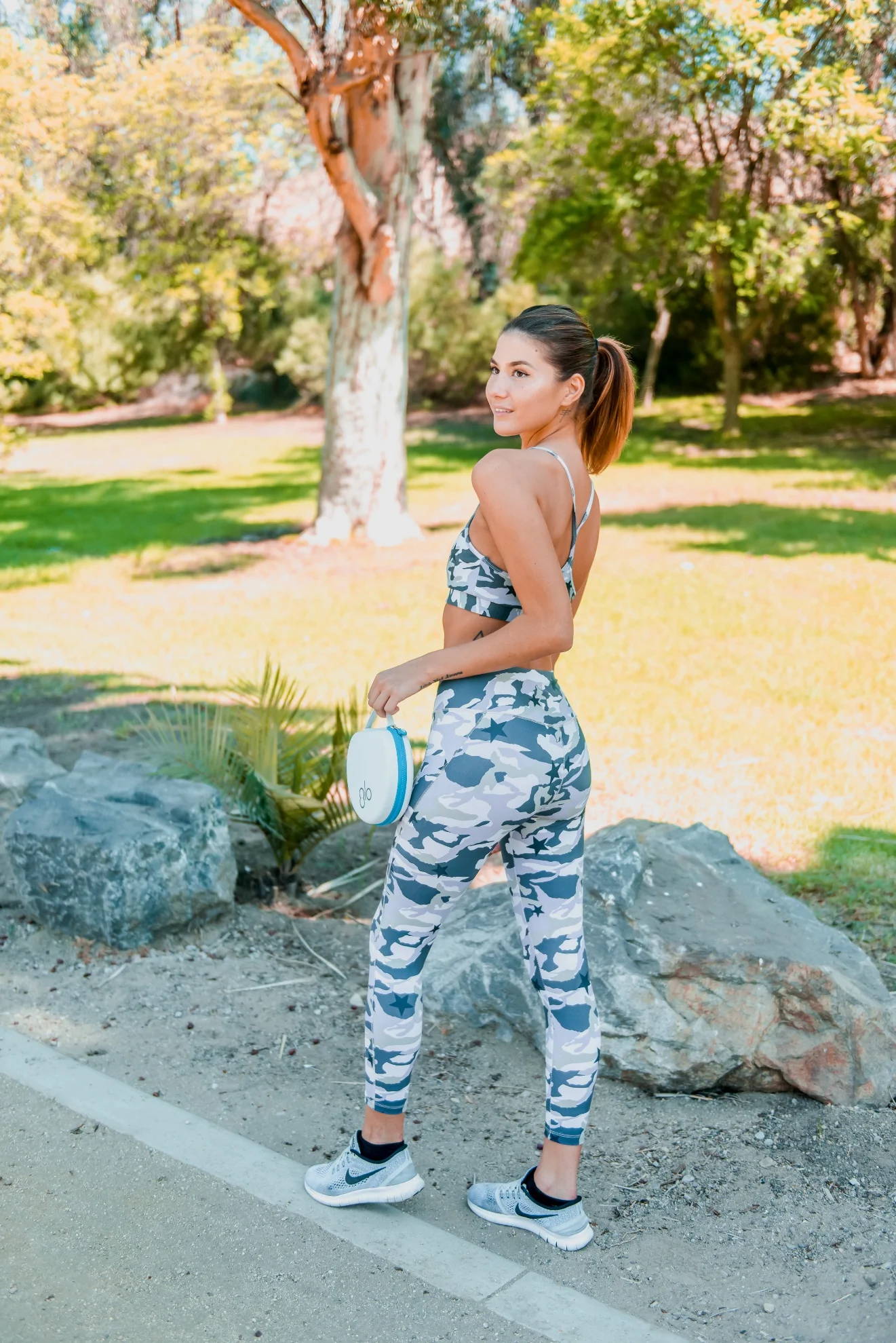 This system comes with an advanced Bluetooth-enabled Power Pack, which gives you the ability to access the GLO Whitening app. You'll be able to preview your whitening results, schedule your treatments, get reminders of when it's time to whiten, monitor your battery power and track your progress. You'll also get access to video tutorials and other tips.
The GLO Lit system also comes with both a lanyard and garment clip, making it even easier to get whitened teeth while on the go. You'll be able to keep your hands free for other tasks, while the light and heat work hard to make your smile as dazzling as possible.
Use Gentle Heat to Take Teeth Whitening to a Whole New Level
When it comes to whitening your teeth, there are a lot of different options available. If you want to get the best results, then using products from GLO Science is in your best interest. Whether you use the gel alone or with the patented heat and light acceleration technology, you are sure to notice a difference.
Head over to our collection of teeth whiteners and find the option that will work best for you!
---